Know the Elephant and love it
Caution: An Elephant is a wild Animal. It cannot be domesticated. The wild may surface at any moment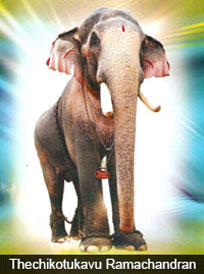 normally walk about 4 m/h but runs @ 30-40km/h for a short lap
Love to swim for long distances
can stand 16-18 hrs.
stomp when they walk but are well balanced
Amazing memory power
Sense of smell is excellent and remembers some life long
Hearing is poor but able to receive subsonic sound at a distance of 10Km
Clear vision is limited to 10m
Fully grown up weighs about 7T and reaches 3-3.5 meters high
may live up to 75 plus
They warn, greet, show distress, give signals through growls, roars, grunts, trumpeting etc.
One tusk will be shorter than the other and rely upon a dominant tusk.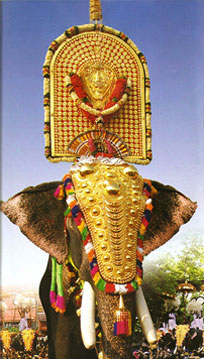 The GEM
18 - 20 white nails
3 - 3.5m high and 4 - 6mt weigh
Long coiled to earth proboscides.
Pillar type short legs with long body
curved up v type tusk
projected forehead
Rounded, long but not touching the earth tail with thick hairs at the end
Jet black in color
Crystal clear eyes
Pink dots on the ears and forehead.
Ears should touch while fanning
The Healthy
Proboscides will be always on alert often moving like a periscope.
Tails will be always on move.
Slow and steady fanning
Always on four, lies down for 2-3 hrs sleep in early hrs.
Takes 200-250 liters of water and eats @ 5% of body weight.
The Aged
The faded color and dots
Hollow cheeks and Narrowing legs.
Curling ears and dull eyes
Low in take.
Tail piece: